Trafford Leisure identifies, as one of its main objectives, the removal of barriers to participation and the improvement of access to sport and leisure. Through this objective, Trafford Leisure provides a comprehensive leisure pass scheme – Active Trafford, which addresses the needs of specific groups as identified by the council and Trafford Leisure.
Active Trafford is all about giving people help to get more active and stay that way. Active Trafford provides something for everyone and ensures all eligible members of the community can access sport and physical activity through highly cost effective membership options for peak and off peak times and casual pay and play options.
Residents that fall into the set criteria can apply for an Active Trafford concessionary pass, find out more below.
Am I eligible?
Do you fall into one of the following categories?
Unemployed
Low income
Full Time Carer
Over 65 years
People with a disability
Armed Forces
Full Time Student
Your Active Trafford pass entitles you to usage of all these activities at discounted rates.
Swimming
Gym
Racquet sports
Exercise Classes
Golf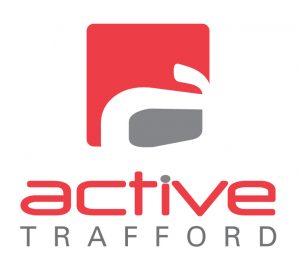 Please note: An Active Trafford Pass can not be bought online. To enjoy our leisure activities at concessionary rates call in to a Leisure Centre or Golf Course and complete an application there to get your concessionary pass.