Junior Badminton Course
We are running a junior badminton course at Altrincham Leisure Centre
Junior Badminton Course at Altrincham Leisure Centre
4 week course starts 18th June until 9th July
Do you have children that love badminton or want to get into the sport? We have beginners and intermediate classes running so we have a course for children at any level.
Badminton is a recreational and competitive game played in singles (two opposing players) and doubles (two opposing pairs) formats.
Beginners class: 9.30 – 10.30 – minimum age 8yrs
Intermediate class: 10.30-11.30 – minimum age 8yrs
All equipment is supplied or you can bring your own. Please pre-book below to secure your place on the course.
Price: £25.00
How do I find and book onto the Badminton Course once you have registered?
Search for the date the course is on in advance search, making sure Altrincham Leisure Centre is the selected site.

Scroll down to the bottom where you will see the badminton courses.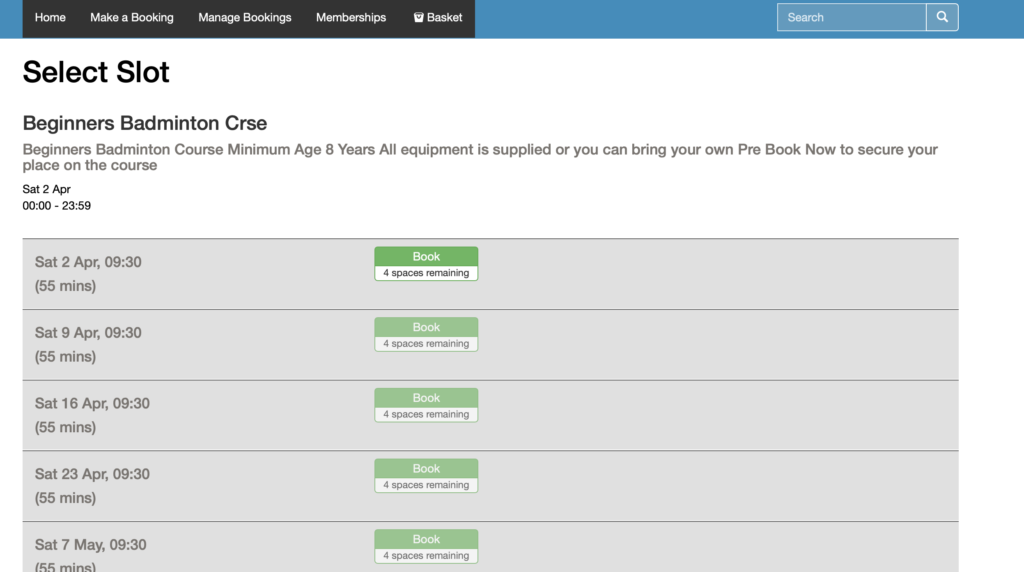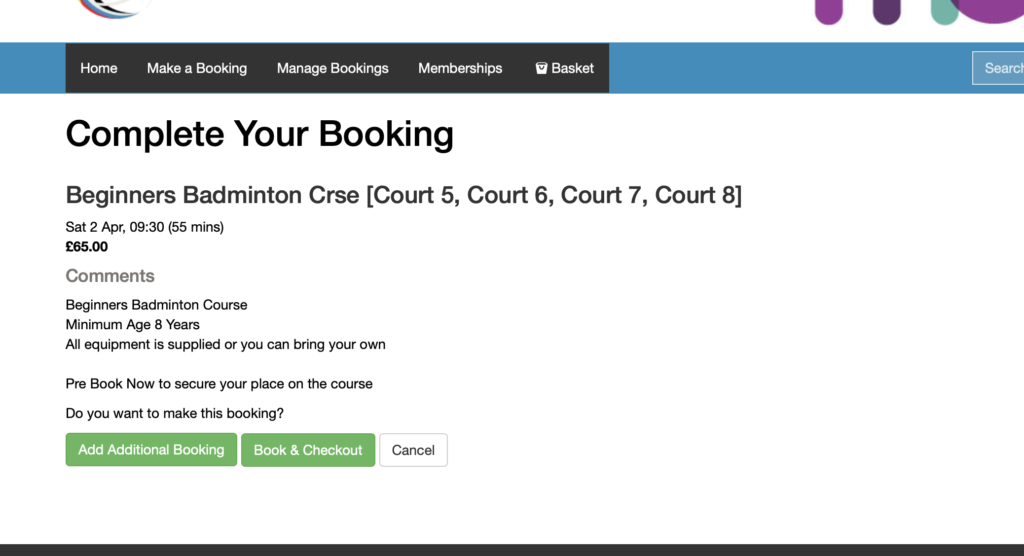 Book the badminton course below
If you're a member please book through our members area below, if not please register: